Griezmann: Barcelona to pay Atlético €126m
Reports from Barcelona claim Atlético Madrid have agreed to a fee of 126 million euros for Antoine Greizmann, the same figure they will pay Benfica for Joao Felix.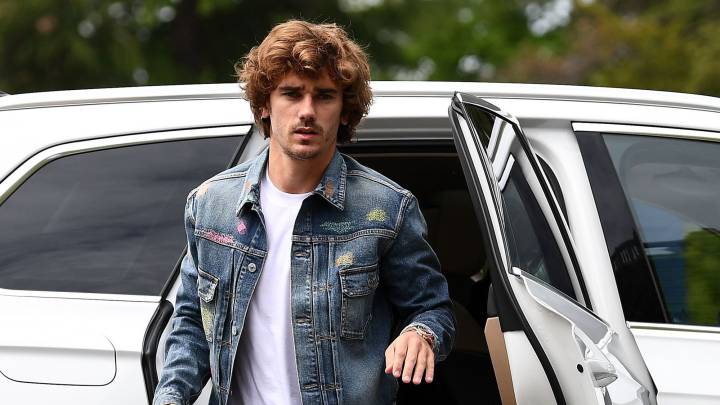 Barcelona and Atlético Madrid are reportedly deep in talks regarding Antoine Griezmann, with the Frenchman looking set to make the move to Camp Nou this summer after five years in the Spanish capital.
French daily L'Equipe has claimed that Griezmann has accepted a five-year deal worth 15 million euros a year, which means he would be willing to take a pay cut to make the move happen.
Meanwhile, the latest reports from Catalan daily Sport are that the two clubs have agreed to a figure of 126 million euros for the striker – the same figure that Atlético are set to pay to sign 19-year-old Joao Felix from Benfica.
Barcelona, Sport claims, are looking to pay the fee in instalments, in a similar financial arrangement that Atlético have agreed with Benfica for Felix. This will enable Barcelona to come up with the funds to sign their other priority target this summer, PSG's Neymar.
Barca looking to seal Neymar and Griezmann
By consolidating their attack with Griezmann and Neymar, who would join Luis Suarez and Lionel Messi, Barcelona will be looking to secure the Champions League title that has eluded them since 2015.
While their domestic dominance has been unquestioned in recent seasons, the Blaugrana have had to endure repeated disappointment in Europe, the most recent being their shock exit in last season's Champions League semi-final at the hands of Liverpool.
Barcelona had tried to sign Griezmann last summer but eventually the Frenchman chose to renew his contract with Los Rojiblancos. But after just one season into his new five-year deal at the Wanda Metropolitano, the World Cup winner announced he would leave the club amid intense speculation he was Camp Nou bound.
Meanwhile, Barcelona are also locked in talks for their former striker Neymar, with the latest reports claiming that PSG would be willing to accept 130 million plus two players in exchange for the Brazil star, who is understood to be keen for a return to the Catalan capital.