Real Madrid: Pogba increasingly drawn to Juventus return option
A Madrid move appeals greatly to Paul Pogba but, with time starting to drag on, Juve are becoming an ever more attractive option.
Real Madrid are losing ground in their pursuit of midfielder Paul Pogba.
The prospect of a move to the Bernabéu appeals to Pogba no end, but with the Frenchman desperate to leave Manchester United this close season, he has also left the door open to a return to Juventus - and, as time begins to tick on this summer, it's becoming a more and more attractive alternative option for him.
It has now been two weeks since he sought to force United chief executive Ed Woodward's hand by declaring that it could be the moment for "a new challenge", but so far little has changed at Old Trafford. The Red Devils remain adamant they do not want to sell Pogba, who is due back for pre-season tomorrow.
Possibly to keep the Premier League club on side for now, the 26-year-old yesterday filmed himself following manager Ole Gunnar Solskjaer's summer fitness plan at the elite La Palestra gym in New York; however, when United depart for their Australian tour on 7 July, he doesn't want to be on the plane.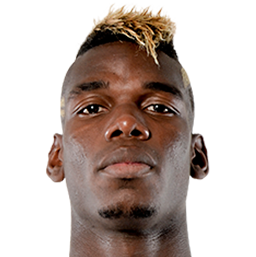 Pogba said to have told Sarri he's up for Juve move
It seems to be little coincidence that, with time starting to be of the essence, Pogba has stepped up his come-and-get-me pleas to Juve. Having flown to Turin in May for the surprise party for retiring defender Andrea Barzagli, where he reportedly told his former colleagues that he was keen on a move back to the Bianconeri, last week he spoke to the club's new head coach, Maurizio Sarri, to tell him that he's ready to be a part of the ex-Chelsea boss' team.
Also working in favour of a Pogba switch to Juve is the excellent relationship that his agent, Mino Raiola, has with the Italian champions, with whom he is also negotiating the transfer of Ajax's Matthijs de Ligt. One deal could grease the wheels for another; what's more, Raiola's rapport with Madrid is somewhat less harmonious. With the deadline to sign Pogba set for 8 August, when the Premier League transfer window shuts, the player is edging closer and closer to Juve.
Madrid need to act quickly, or Pogba may well be off to Italy.