Barcelona: Griezmann within touching distance of move
Antoine Griezmann's release clause is to drop to 120m and, going by Atleti CEO Miguel Ángel Gil Marín's words, a Barça move is all but certain.
A year behind schedule, Antoine Griezmann now appears to be within touching distance of joining Barcelona. His Atlético Madrid release clause drops to 120m euros tomorrow, and since the moment he announced he was to leave Los Rojiblancos in mid-May, confirmation of his next destination has never been closer - particularly if you bear in mind the comments made by Atleti CEO Miguel Ángel Gil Marín that the club "have known since March" that he'll be at Barça next term.
Having threatened to become unbearable, the talk surrounding Griezmann's mooted Camp Nou move has taken something of a back seat to speculation that Neymar is to return to the club, so much so that the France forward has even been tipped to instead go to Paris Saint-Germain to replace the Brazilian.
However, despite the profound disappointment caused at Barça by the way he rejected the Catalans through his 'La Decisión' documentary last year, Griezmann has no desire to let the move fall through this time.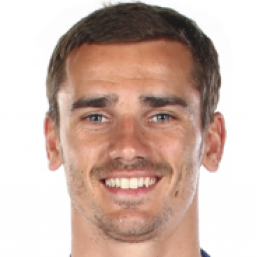 6m-euro pay cut to join Barcelona
According to L'Equipe, the 28-year-old is to put pen to paper on a contract running until 2024, with the Blaugrana to hand him a salary of 17m euros a year. That's a 6m reduction on the improved deal that he ended up signing at Atlético last summer, an agreement that included an increased release clause of 200m, but which left the door open to the player by dropping that buy-out 12 months later.
Dressing room not entirely convinced...
In April, Griezmann was not well received by the home fans when he played for Atlético at the Camp Nou and, though he could be seen sharing a laugh and a joke with Barcelona players, his arrival at the club is thought to be the cause of a few doubts within the dressing room, too. Having publicly supported his signing last year only for Griezmann to turn his back on the move, there are widespread reports that Lionel Messi and Luis Suárez are no longer convinced of the merits of purchasing the player, and are more enthusiastic about re-signing Neymar.
Barring a surprise turn of events, however, it seems that Griezmann will be a Barcelona player next season.