Ceballos could go on loan for two years to AC Milan
Sport Mediaset reports that Milan will have a €35 million purchase option for the Real Madrid player, although Ceballos wants a loan-only deal.
Real Madrid player Dani Ceballos is closer than ever to resolving his future. According to Italian outlet Sport Mediaset, the midfielder is set to leave Madrid for AC Milan on a a two year loan deal with a 35 million euro purchase option for the Serie A club.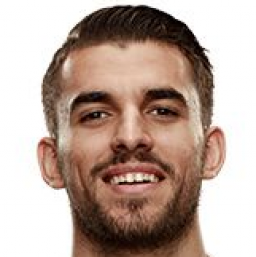 Ceballos doesn't want purchase option
However, according to this newspaper's sources, the player is not completely happy with the deal as proposed by Real Madrid, and is keen to strike out the purchase option clause. Ceballos' intention is clear: he wants a one year simple loan deal. What's more, he's also not convinced by being sent to Milan, who are not taking part in European competition next season, after their UEFA sanction.
The agreement reported by Sport Mediaset says that Real Madrid would be guaranteed the ability to take Ceballos back, even where Milan exercised their purchase option. In that case Madrid would have to pay somewhat north of 40 million euros. That would ensure the link between the player and Real Madrid wouldn't be broken, as Ceballos himself requested during an interview he gave at the Euro 21 championships.
As previously reported by this newspaper, Bernabéu bosses believe in the potential of the player, but are hamstrung at the moment by Zidane, who doesn't have the player in his plans and doesn't care if he's sold. If the plan reported by Sport Mediaset comes to fruition the idea would be for Ceballos to have two years to prove to the French coach that he has the talent and consistency to be a part of the Real Madrid set-up.
Other clubs are keen on Ceballos. Premier League outfit Tottenham Hotspur are best placed. At the London club they see Ceballos as a replacement for Eriksen who doesn't intend to renew his contract which finishes in a year.