Theo Hernández set to complete AC Milan switch tomorrow
The player's agent closed a deal with the Italian club for the Real Madrid defender. Theo will fly out to Milan later this evening and sign his contract tomorrow.
Theo Hernández will complete his move to AC Milan within the next 24 hours. AS understands that the Italian club met with the player's agent this morning to finalise the operation, and close a deal from which Real Madrid will receive 20 million euros. The French full-back will leave Madrid and sign a five-year contract with Milan. Later this evening he will fly out to Italy, where he will undergo a medical revision tomorrow morning before signing a contract with his new employers.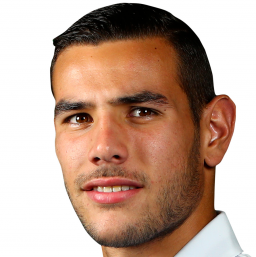 Maldini convinces Theo to accept Italy move
A meeting with Paolo Maldini in Ibiza was enough to convince Theo to accept a move to Milan. Orginally, he was set to join Bayer Leverkusen, with whom he had a verbal agreement, so he could be close to his brother Lucas, who will be on his way to Bayern Munich this summer. Despite Milan not being in European competition next season,  the Italian giants do have an ambitious project lined up with Boban's return to the club and Maldini in charge of the technical department.  All of that was enough to coax Theo that Italy might be the best option for him.