Real Madrid haven't given up on Paul Pogba yet
Real Madrid are willing to negotiate for the French midfielder until the market in Spain closes on 2 September even though United say they are not prepared to talk.
Real Madrid know that it's going to be a long summer. The club have not given up hope of signing Paul Pogba, the only transfer petition which Zidane has expressly asked Florentino Pérez for. As it stands, Manchester United are refusing to negotiate - they didn't attend Madrid in either of the two occasions the Spanish club tried to open talks. Not that Madrid have been put off - they'll wait with the hope that United will eventually come around to discussing the transfer. The transfer window in England closes on 8 August and Madrid will insist while there is still a chance that United can sell. In Spain, the transfer deadline is 2 September. Pogba could do the same as Ronaldo Nazário did when he signed just before the window closed on 31 August 2002. The player has given his word to Madrid and club directors hope that will go in their favour in their attempt to bring him to the Bernabéu.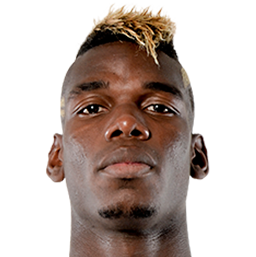 United have not qualified for this season's Champions League but that is not the reason why they don't want to let Pogba go. They don't want to do any deals that potentially could weaken the club and besides, being the second richest club in the world (according to Forbes), they have no need to sell.
Pogba absent on United's first day back
Pogba has been granted a few extra days to rest and so wasn't at the Aon Training Complex when the squad began their pre-season yesterday. Madrid is his only option, seeing as the rumoured interest from his old club Juventus is not quite what it seems and could be a tactical manoeuvre by his agent, Mino Raiola. According to Spanish football programme Jugones,  Florentino Pérez and José Ángel Sánchez met on Friday to discuss the matter as Zidane keeps insisting Pogba is the missing link the team needs for the new campaign.
In England, doubts persist as to whether Pogba will join United for the pre-season. AS reported a while ago that the player intends to hold a conversation with Solskjaer once he is back from his holidays to persuade the coach to convince club directors to hear his request to leave. He doesn't want to be boarding the plane with the rest of the squad on Sunday when United jet out to Perth, Australia for the pre-season.

Transfer request
If there is no agreement, Pogba could stand his ground in the same way Luka Modric did with Tottenham and even David Beckham Ruud van Nistelrooy did with United, both facing up to Sir Alex Ferguson. Filing a transfer request would be the last option as he doesn't want to leave the club in the lurch.