Mbappé sends message indicating he will stay at PSG
The PSG striker has posted a photo to Twitter which seems to quell any doubts of where his immediate future lies.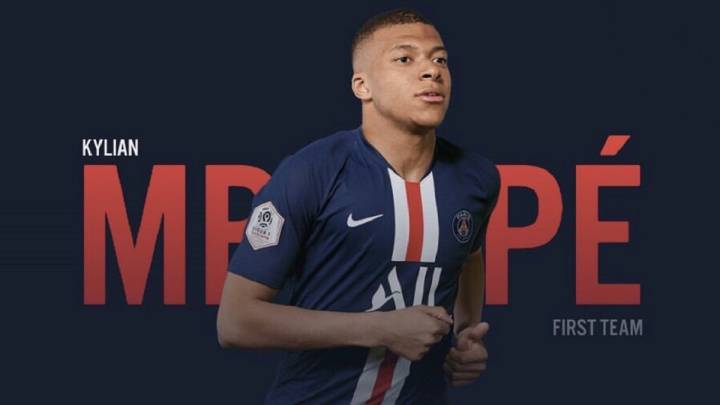 While Neymar's future in Paris looks increasingly up in the air, all indications are that his strike partner Kylian Mbappé will remain at PSG for the foreseeable future.
The 20-year-old is deemed the world's most valuable player and would undoubtedly be a dream signing for any of Europe's top clubs, including Real Madrid, who have long been linked with the Frenchman.
Several Madrid players have spoken about the hypothetical arrival of Mbappé at Madrid, including young Brazilian striker Vinicius, who is convinced the French international will eventually wind up at the Santiago Bernabéu.
"Of course I know that all Real Madrid fans are dreaming of Mbappé. But it's not just Madrid fans but fans of every team. Everybody wants to see him here [in LaLiga] soon and I think he will come. There's no doubt we'd win a lot of trophies together," Vinicius told French reporter Julien Maynard a few weeks ago.
But following the comments of PSG president Nasser Al Khelaifi in mid-June, in which he said Mbappé would "be playing with PSG 200% next season", the player himself has seemed to quell any doubts of where his immediate future lies.
The World Cup winner has posted a photo of himself in the new PSG 2019/20 strip together with the message: "Here it is, Paris 19/20".
Real Madrid fans upset by Mbappé post
The post has garnered over a thousand comments (at time of writing), including a few from some angry Real Madrid fans who wanted to let the PSG striker know that, in their opinion, he was making a big mistake by staying in Ligue 1.
Twitter user Lucía Perez replied with a doctored photo of Mbappé in the new Real Madrid strip, together with the message: "Look how stupid you are man. How well this [the Real Madrid kit] suits you and you put on this shit, STUPID".
While it looks like his short-term future will be in Paris, Mbappé may yet wear the white of Madrid and in May even spoke about taking on "more responsibilities, maybe at PSG, of course, or maybe elsewhere with a new project."