Man United want Pogba to travel to Australia on Sunday
Currently on vacation in New York, Pogba is expected to re-join the rest of his Man United team mates before Sunday to travel to Australia to begin the pre-season tour.
Manchester United have started the preseason without Paul Pogba, but the Premier League club insists that it should be not viewed as an act of rebellion on the part of the Frenchman.
Pogba was one of several players, along with Romelu Lukaku, Scott McTominay, David de Gea and Daniel James, who were on duty with their respective national sides following the close of the English domestic season – as to were Marcus Rashford and Jesse Lingard, who played for England in the semi-finals of the first edition of the UEFA Nations League.
And the plan is for all of them to join up with the rest of the their Manchester United team mates before this Sunday, 7 July, the day the Red Devils travel to Australia to begin their preseason tour that will also take them to China, Singapore and Wales.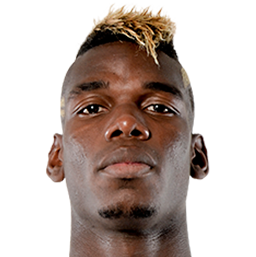 United want Pogba to flourish as a leader
Paul Pogba's travels to Abu Dhabi, China and South Korea, part of a promotional tour for his sponsors Adidas, have been well documented on social media, where he was also seen working out in New York last weekend.
Despite being enticed by the opportunity for "a new challenge", as the player himself announced a few weeks ago, Manchester United insist he will remain among their ranks. And to show that they are not hollow words, the club has not put a price on the 26-year-old.

But sources close to negotiations say that anything is possible, while also acknowledging that, at the moment, United are not opening any doors to facilitate his exit.
United have no need to sell and the desire of coach Ole Gunnar Solskjaer is to create the right environment for Pogba's leadership role (which is less comfortable in conflict or negative situations) to flourish and help the club get back among the top four, which is the real goal for next season.