Juventus bid for De Ligt falls short of Ajax asking price
Juventus have offered 54.9 million euros plus 10 million in add-ons for the defender, just over 10 million shy of the Dutch club's demands.
Matthijs de Ligt's move from Ajax to Juventus hit a snag on Thursday. According to Sky Sports, the Dutch defender, via agent Mino Raiola, has already agreed terms, but both clubs are yet to reach a final agreement. 
Juventus bid 

According to Sky, the initial bid tabled by Juventus of 54.9 million euros, plus 10 million in add-ons, falls some way short of Ajax's asking price of 75 million euros, with Nedved and Paratici deliberately offering less knowing that Turin is De Ligt's destination of choice.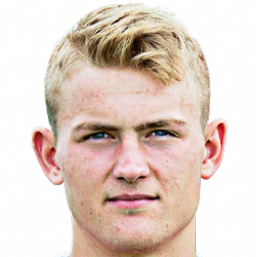 Ajax asking price
Overmars and Van der Sar's asking price has already been met by PSG and both want Juventus to follow suit and meet their demands. Currently, 10.1 million euros stand in the way of De Ligt donning the famous black and white jersey.