Ajax take out adverts in Catalan press wishing De Jong luck
The Dutch club contracted full page advertisements in both Catalan sports daily papers, Mundo Deportivo and Diario Sport.
Frenkie De Jong is the most expensive Dutch football player in history and is set to be officially unveiled as a new FC Barcelona player at a gala event this evening at Camp Nou.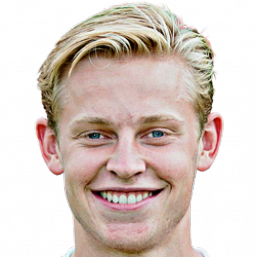 His former club Ajax were anxious to commemorate the day and surprised many with two full page advertisements in Catalan sports dailies Sport and Mundo Deportivo (local edition) wishing the player well in the next chapter of his footballing career with an added message in Catalan, "Molta sort, Frenkie" (Best of luck Frenkie).
The club earlier tweeted a traditional morning papers breakfast pic. featuring the two pages.