ATLÉTICO MADRID
Atlético reject Barcelona's delayed payment for Griezmann
The club have released a statement saying Barcelona met the player during a crucial spell in their season and have rejected a proposed late payment for the player.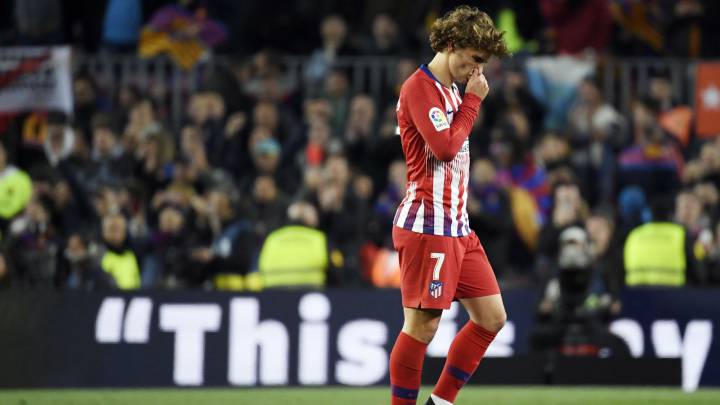 Atlético Madrid have responded to Barcelona's interest in Antoine Griezmann with a statement on their official website. Josep Maria Bartomeu said that the two clubs sat down and discussed the transfer of the French attacker after he announced in May that he would be leaving the club in the summer.
"On May 14, Antoine Griezmann informed Miguel Ángel Gil, Diego Pablo Simeone and Andrea Berta of his decision to leave our club at the end of the season," the statement reads.
"In the days that followed that meeting, Atlético de Madrid learned that FC Barcelona and the player had reached an agreement in March, specifically in the days following the return match of our Champions League tie against Juventus, and that they had been negotiating the terms of the agreement since mid-February."
The statement says that a meeting did take place recently as Bartomeu said, and that the CEO of Barcelona, Oscar Grau, outlined the club's plan to pay the release clause of the player once the figure dropped from €200 million to €120 million.
The statement says he asked "for a deferred payment of the aforementioned amount of the clause in force as from July 1." Atlético rejected that request from Barcelona and say the reason they responded negatively was because of the lack of respect Griezmann has shown to the Atlético Madrid and the club's fans during the whole affair and the damage the sitaution has caused to the football club's name.
The club have told Griezmann he must present himself for preseason training next Sunday with the rest of his players. The statement goes on to say that the club did not take kindly to speaking to a player while under contract and "not just playing the game against Juventus but playing against Barcelona too."