Real Madrid don't want Paul Pogba to rebel against Manchester United
Real Madrid officials think it would be counterproductive if transfer target Paul Pogba defies Manchester United. A crisis might hamper the operation.
The last thing Real Madrid want is any problems with Manchester United when it comes to sitting down and negotiating for Paul Pogba. Madrid have contacted the French midfielder to ask him not to take a stance against United and that he reports for duty as normal when the squad flies out to Perth, Australia later today for the start of the pre-season. Pogba, who has been enjoying a break with his wife and daughter in New York, could fly directly to Australia to meet up with the United expedition. Madrid don't any any kind of conflict which might scupper negotiations with United for Pogba, who Zidane has expressly requested as the cornerstone of his squad rebuilding project.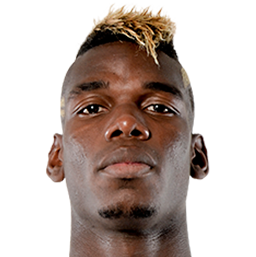 Pogba "not on the market" United claim
However, initial talks between the two clubs didn't give Madrid much cause for optimism. They were told right from the start by Manchester United that Pogba is not for sale. When Madrid enquired about a price for the player, the reply was this isn't one because United expect him to remain at Old Trafford for the new season. Manager Ole Gunnar Solskjaer considers Pogba to be the cornerstone of his new project at United.
Pogba comes clean in Tokyo
Madrid then asked Pogba to make a gesture that might break the ice - which he did. A couple of weeks ago, (on 16 June to be precise) during a promotional event for Adidas, the player declared, "It could be a good time to have a new challenge somewhere else. I am thinking of this: to have a new challenge somewhere else. I have been in Manchester for three years and have been doing great; some good moments and some bad moments, like everybody. Like everywhere else". Those commenst were followed by ones given by his agent, Mino Raiola to The Times a couple of days ago: "Everyone within the club from the manager to the owner knows Paul's wishesEveryone knows the willingness of Paul to move on. We are in the process of that". The player has made his decision but Madrid want to avoid any kind of friction with Manchester United...