Manchester United boss believes Pogba can be persuaded to stay
United are refusing to sit down with Real Madrid and negotiate a deal for Paul Pogba, who Zinedine Zidane is eager to add to his squad.
No-one knows where Paul Pogba will end up playing his football next season.
That's the first thing that needs to be said.
Because in Spain there seems to be the feeling that the parties involved in a potential summer move are working to an already-written script whose ending, it is assumed, sees him join Real Madrid or possibly Juventus, and that some of the steps the midfielder is taking, such as reporting for Manchester United pre-season, are being controlled from the offices of the Bernabéu.
United do not want to sell, and the clock is ticking...
But nothing could be further from the truth. Indeed, as things stand, United have not named their price for Pogba, are not negotiating his departure, and have not told the 26-year-old France international that they are willing to let him leave Old Trafford. The club do not want to sell him.
And remember, the clock is ticking: the Premier League transfer window shuts in a month's time, on 8 August. By way of comparison, talks over Madrid's signing of Cristiano Ronaldo from United, a similarly complex deal that also went against the wishes of the manager, began 16 months before he was unveiled by Los Blancos, and was signed and sealed six months in advance of his arrival at the Bernabéu.
Only a couple of things can be stated for certain, and that's because they have been said publicly. Pogba has said he'd like "to have a new challenge elsewhere", while last week his agent, Mino Raiola, doubled down on that idea - and suggested he is negotiating his client's departure from United - in a conversation with The Times. However, on Sunday Pogba joined his team-mates at the club's Carrington training ground and travelled with them on the Red Devils' pre-season tour to Australia.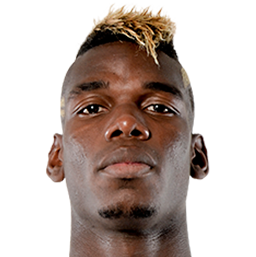 Solskjaer to do all he can to persuade Pogba to stay
Madrid and Juve have the financial muscle, are both led by coaches keen to work with Pogba, and are set on finding out just how far United's inflexibility over the World Cup winner goes (inflexibility which, incidentally, the Manchester club are completely within their rights to show; at times one almost gets the impression that refusing to sell is seen as an insult to would-be buyers).
United are adamant that they do not want to do business over Pogba, and their manager, Ole Gunnar Solskjaer, who also worked with the midfielder when he was in charge of the club's Under-18s, will do everything in his power to change the player's mind and persuade him to stay.
Backroom team want Pogba to lead young United side
The Norwegian's coaching team at United (which features major figures such as Mike Phelan, formerly assistant to Sir Alex Ferguson, and individuals closer in age to Pogba, such as Kieran McKenna), have a clear plan in mind that revolves around building a team characterised by young players brimming with talent, personality and hunger for success - and led by the Frenchman.
They appreciate that, if they get their wish and Pogba stays, he may struggle initially to buy into the project. But if the positive atmosphere Solskjaer is aiming to create within the group translates into positive early-season results, they're confident that they'll quickly have him on board.
In the meantime, Raiola can be expected to continue to put pressure on United right up to the very last, as the agent seeks to broker Pogba a transfer from Old Trafford. Whether or not he will be successful is far from guaranteed, though...