Neymar: Real Madrid rule out signing of PSG forward
AS has learned that the Bernabéu board have definitively decided against signing Neymar, a long-term target for the club now seen as too risky an investment.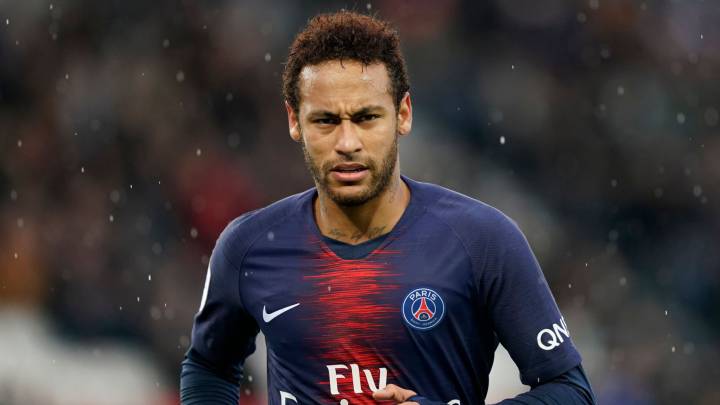 Real Madrid have ruled out a move for wantaway PSG forward Neymar, AS has learned, bringing an end to a long-term project of Bernabéu president Florentino Pérez.
For some time, landing the Brazilian was high on Pérez's list of priorities but while Neymar's talent remains undimmed, Real have set their sights instead on his PSG teammate Kylian Mbappé. With Neymar now 27 and beset by off-pitch issues and an entourage that has long been seen as an unwelcome addition to any potential transfer, Mbappé's clean-cut image, his marketing potential, his status as a World Cup winner and his undoubted brilliance on the turf have led Madrid to place the 20-year-old Frenchman at the top of their wishlist.
Real not interested in cut-price Neymar deal
Pérez has elected to adopt a one Galáctico per year policy and Eden Hazard has filled that post this summer, but the Real chief will launch a concerted bid to sign Mbappé ahead of the 2020-21 season. The France international's contract with PSG expires in 2022, leading Real to believe that as long as he does not renew they will be in a strong bargaining position in 12 months' time.
Even though PSG seem willing to part with Neymar, who has expressed his desire to leave and failed to turn up for pre-season training on Monday, Real have decided that the move no longer represents good business. PSG are reportedly ready to listen to offers in the region of 150 million euros, but even that discount will not prompt move from Real with the Brazilian set on a return to Barcelona in any case. AS understands there has been no contact between the Parc des Princes and the Bernabéu with no direct or indirect offer for Neymar passing between the clubs.