Griezmann to Barcelona: Friday set to be crunch day
Antoine Griezmann will have no more days of holiday left and, unless Barça come up with his buy-out, he'll have no excuse not to report for Atlético training.
Friday is shaping up as a crunch day in the Antoine Griezmann transfer saga.
As the wait goes on for his mooted move to Barcelona to materialise, Griezmann was ordered by Atlético Madrid to report for pre-season training five days ago, despite his May announcement that he would be leaving Los Rojiblancos this summer.
Griezmann's 30 days are now officially up
However, the France international failed to do so, pointing to the fact that, according to terms negotiated by Spain's players' union - the Asociación de Futbolistas Españoles - clubs must give their footballers 30 days' holiday.
For Griezmann, those 30 days come to an end today, Thursday. 11 June was the last time the 28-year-old played, in France's 4-0 Euro 2020 qualifying win over Andorra.
On Sunday, Atlético opened disciplinary proceedings against Griezmann over his no-show, with the player facing a fine which only increases with every day that he fails to turn up for training at Los Ángeles de San Rafael, just outside of Madrid.
What's more, there are question marks over whether he is actually entitled to demand all 30 days from the club if he is due to leave midway through the calendar year.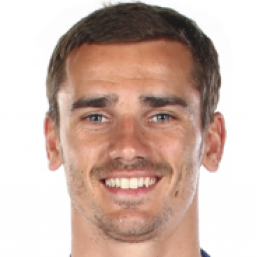 Atlético demanding 120m euros up front
Atlético are refusing to negotiate with Barcelona over Griezmann's transfer fee, and say the Blaugrana must pay his 120-million-euro release clause in full if they want to sign the former Real Sociedad forward.
A week ago, the two clubs' CEOs, Óscar Grau and Miguel Ángel Gil Marín, held a meeting in which the former's proposal of an instalment-based payment plan was rebuffed out of hand.
The following day, Atlético released a strongly-worded statement in which they outlined their rejection of such a plan, accused both Barça and Griezmann of showing them "disrespect", and revealed that they had asked the player to fulfil his contractual obligations by reporting for training.
24 hours later, Griezmann's lawyer responded: having already said goodbye to his team-mates and the LaLiga club's fans, his client would not be joining up with Diego Simeone's squad due to the emotional stress that this would cause him.
If Barcelona don't pay 120m on Friday...
At that point, Griezmann was 26 days into his summer break; today he reaches the full 30, and if Barcelona do not stump up his buy-out figure on Friday, he will have no further excuses not to return to training with Atlético.