VALENCIA
Rodrigo's father: "Napoli would be a nice move"
Adalberto Machado responded to comments made by Napoli's owner and said that his son has a contract with Valencia so the clubs need to agree to a fee.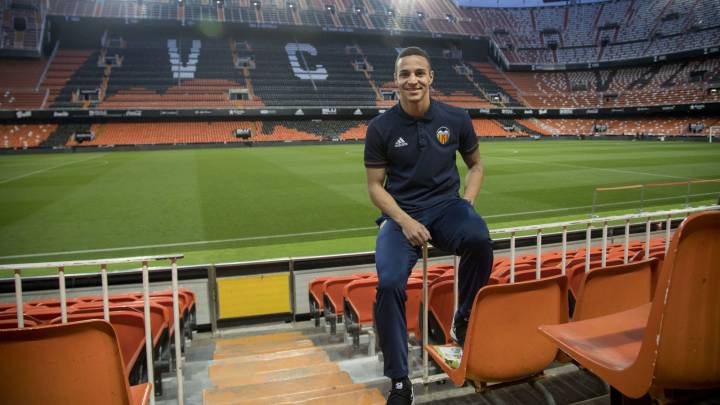 Napoli have been keeping an eye on Valencia's talisman, Rodrigo Machado, for months and is one of Carlo Ancelotti's priorities this summer (along with James Rodríguez).
On Thursday, the president of the club, Aurelio de Laurentiis, spoke to Corriere dello Sport, and said that the signing of the 28-year-old will be difficult to pull off although Valencia are willing to listen to offers.
"He preferes to stay in Spain, that's what he told us and that's what we assume," he said.
The player's father didn't close the door on a move, however, and told Calciomercato.it that: "Any big clubs like Napoli would be a great move for Rodrigo, who still has a contract with Valencia."
Adelberto Machado also acts as his agent and continued "the clubs have to reach an agreement and at the moment, there's nothing new and I'll only comment if there's a done deal. Bit by bit."
Napoli will require a discount on the €50 million the LaLiga side are asking for him. They continue to negotiate over James as De Laurentiis tries to build a team to help Ancelotti overtake Juventus but the Rodrigo deal remains a complicated one.