Bale: Real Madrid forward's transfer-market value plummets
Following a season to forget at Real Madrid, Wales international Gareth Bale's estimated market worth has dropped by a third.
Gareth Bale's transfer value has fallen dramatically over the past year, according to updated figures published by Transfermarkt.com. The specialist website now puts the Real Madrid forward's market worth at 60 million euros - a drop that sees the Welshman slip from being the second-most valuable player in Madrid's squad to joint-fourth, alongside Isco, Marco Asensio, Luka Jovic, Toni Kroos and Casemiro.
Bale value down from 90 million
In the wake of his stunning overhead kick in Madrid's Champions League final win over Liverpool, Bale was valued at 90 million euros in June 2018. However, a 2018/19 campaign to forget for both player and club has led to a major decrease in the fee that Transfermarkt would expect the 29-year-old to command. Indeed, of Bale's Bernabéu team-mates, only Marcelo - down from 60 million to 25 million - has experienced a greater depreciation in value in the past 12 months.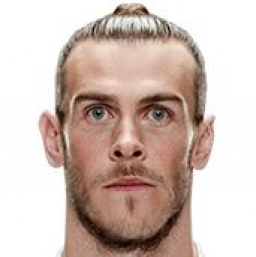 Overall, Bale's is the fifth-largest drop in value registered in Transfermarkt's revised figures. However, it is significant that, while Bale was still in his 20s throughout last season, the three players who jointly top the website's value-reduction chart - Marcelo, Atlético Madrid's Diego Costa and Manchester United's Alexis Sánchez - all hit 30, an age at which the process of depreciation begins to accelerate, either before or during the campaign.
Alongside age, player performance is a major factor in Transfermarkt's calculations, and one that certainly doesn't work in Bale's favour. Following Zinedine Zidane's return as Madrid head coach in March, he slipped so far down the pecking order that he featured for just 48% of Los Blancos' total game time under the Frenchman, and failed to even make the squad for the club's final three matches of the season.
CIES and KPMG give Bale even lower estimated value
While Transfermarkt now estimates Bale's market worth at 60 million, other experts in the area believe the former Tottenham man's value is even lower than that. According to the CIES Football Observatory, his expected transfer fee should lie somewhere between 40 million and 50 million, while KPMG's Football Benchmark platform would place a 52-million-euro price tag on the Wales international.