Zlatan Ibrahimovic named MLS Best Player at ESPY Awards
The LA Galaxy captain defeated Wayne Rooney, Aaron Long and Josef Martínez to win the accolade at Wednesday night's ESPY ceremony.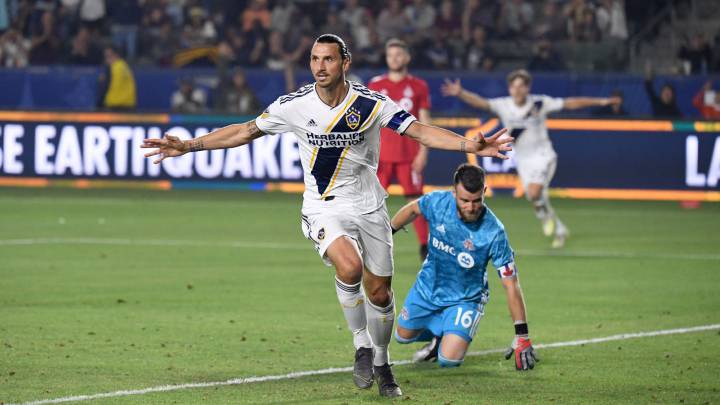 There's no doubt that Zlatan Ibrahimovic is one of the best scorers in the world, playing for top teams across the globe like Barcelona, Inter Milan and Manchester United, and at every club he's represented, he has won something.
That couldn't change once he landed in the States with the MLS team Los Angeles Galaxy, and in his second year in America, the Swedish Lion was named Best MLS Player at Wednesday's 2019 Excellence in Sports Performance Yearly (ESPY) Awards.
Ibrahimovic took home the accolade ahead of Wayne Rooney, Josef Martínez and Aaron Long in a fan vote, becoming the ninth LA Galaxy player to win such an honour.
Zlatan Ibrahimovic
Since Zlatan arrived in the MLS in 2018, he has scored 35 goals in 42 games, with 13 goals and three assists in 15 matches this season, behind Carlos Vela, who leads the scoring chart with 19.