Man City launch 'flamboyant' new 3rd kit and the internet reacts
Vibrant, disruptive and daring claim Premier League champions Manchester City as they launch their new Puma manufactured colourful new third kit.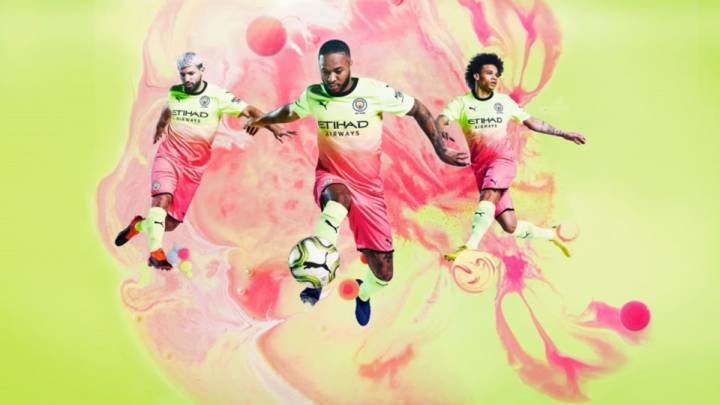 New signings, season ticket renewal campaigns and of course the new all important third kit launch. It's that time of the year when new, set to be worn once third kits are foisted onto the world during some part of a global pre-season jaunt with advertising agencies working through the night to drum up superlatives to supply copy for the accompanying sartorial efforts.
After receiving plaudits from many observers and fans alike for their new Puma manufactured Manchester City home and away 2019-20 season kits, the reaction from social media to their new bright gradient yellow and peach design third kit: "inspired by the on-field brilliance of Manchester City's style of football" has been less than complimentary.
Rhubarb, Frozen Strawberry Lemonade, Guava, 80's Fruit Salad sweets, Ombre Grapefruit cocktail are some of the PG rated replies to posts announcing the launch of the shirt.
Safe to say, Puma advertising execs. can be assured that the launch of the 'gradient design' effort certainly has generated plenty of reaction.