NY Red Bulls: Aaron Long on alert for Premier League move
The US men's national team star defender, Aaron Long, has drawn interest from different clubs, including one from the English Premier League.
Aaron Long, arguably the best defender of the US national team, who help the Stars and Stripes reach the Gold Cup final recently, has seen his professional career take off.
He went from being twice-waived USL central midfield prospect to the starting center back for the New York Red Bulls, the 2018 MLS Defender of the year, and the 2019 Gold Cup runner-up with the USMNT.

And as reported by MLS television commentator Brian Dunseth, Long could take his rising career to the other side of the Atlantic, to the English Premier League.
Dunseth mentioned that he's been told there are multiple offers for the Red Bulls defender, including one from a Premier League club, though the name of the interested party has not yet been disclosed.
Aaron Long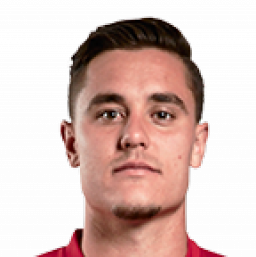 The 26-year-old defender has started ten games so far this season with the NY Red Bulls, after playing all the games last year.
With the US men's national team, Aaron Long has 11 appearances, in which he has scored two goals, and his performances during the recent CONCACAF tournament has awakened interest from different teams. Time will tell if he leaves the MLS for a new Europe experience.