Neymar again states to Leonardo that he wants to leave PSG
According to Le Parisien, the player met with the sporting director for both sides to get their messages across, and both were crystal clear.
Leonardo de Araújo, PSG's sporting director, and Neymar had a meeting together as expected following the return of the Brazilian player to the club's training. He arrived a week after he was scheduled to, something his father said had been communicated, but the club disagree and announced that there would be a fine imposed.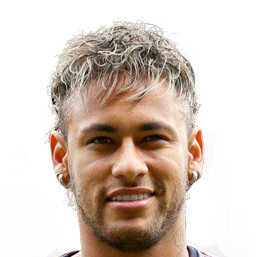 Neymar fined, and asks to leave PSG
Leonardo repeated to Neymar that he has a commitment to the club, thanks to the contract that he was more than happy to sign not so long ago. According to the French paper, Neymar and his associates are very surprised by the fine being applied and believe it to be more about Leonardo and PSG punishing the star in an attempt to create conflict between both parties. Neymar would prefer to get out of Paris without clashing with either Al Khelaifi or Leonardo.
More punishment pending
PSG face Dinamo Dresden on Tuesday 16 July and then Nuremberg on the 20th. The following day the group will arrive back in the French capital and two days later (July 23) will travel to China to continue spreading the brand.
The player will undergo various medical tests to check the status of his ankle injury that occurred in a training session with the Brazilian national team ahead of the Copa América. As we have learned, if the player is passed fit, the club will expect him to travel and then be available to play against Inter Milan on June 27.
For the Parisian club it is essential that Neymar is part of the Chinese tour for several sponsorship commitments. If the Brazilian is fit, but does not play against Inter, PSG would apply another fine.