Kubo set to be registered by Real Madrid as youth team player
Real Madrid's new Japanese signing Takefusa Kubo appears destined to play for Real Madrid Castilla under the guidance of Raúl next season.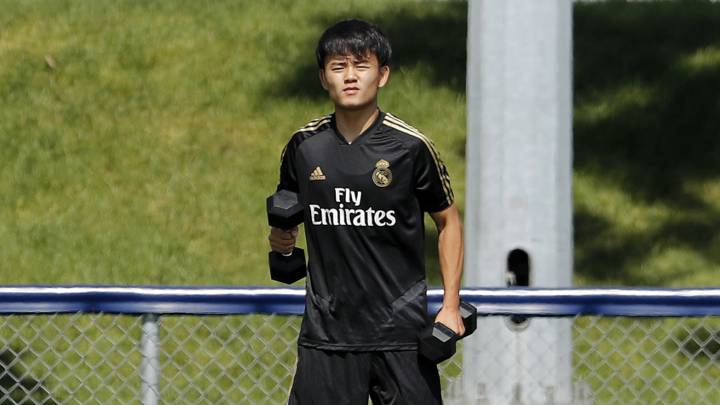 Global Real Madrid fans hoping to see Japanese teenager Takefusa Kubo lining up with first team regulars Ramos, Modric etc at the Bernabéu next season may be disappointed as it's anticipated that the club are set to register the player with the Spanish FA as a youth team player.
Playing in Segunda B and under the guidance of new first team coach Raúl appears to be the initial plan for the teenager with the possibility off amending the registration process should the club wish to fast-track to the first team him as was the case last season with Vinicius under Solari.
Flexibility
Given the player's age Kubo, under Spanish FA law can move freely from one category to another: Juvenil (U-19), Segunda B's Real Madrid Castilla and the first team, but the imposition in the former Tokyo FC player securing a squad number with the first team relates to the allocation of places open to non EU players. Currently Vinicius, Militao and Rodrygo are the three non-EU player set to be included in Zidane's 2019-20 first team squad which means that the Japanese attacking midfielder will initally play in 2B under Raúl.
Should the club decide to send Rodrygo out on loan as has been speculated in certain outlets, this would free-up a place in the first team squad and then Kubo could play under Zidane.