Neymar: Barcelona cool on move for PSG star due to injury reports
The Catalan club have consulted several specialists and are concerned about the metatarsal injury that has been troubling the Brazilian.
There's a saying in Spanish – to have got out of bed with your left foot – that means much the same as the English versión of simply getting the sides of your mattress temporarily mixed up, but Neymar's proposed move to Barcelona from PSG may well be ruled out because of the problems he has been having with his right.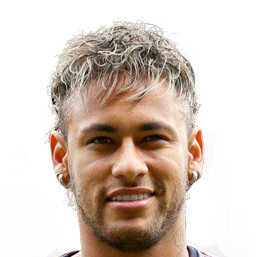 AS has learned that the Camp Nou has sounded out several specialists about the metatarsal injury that has been troubling the Brazilian for the past year and a half and have received a series of worrying reports in return.
Neymar broke the bone in his right foot during his first season at PSG and duly underwent surgery to correct the issue. When during the following season he again broke the same metatarsal, the club decided to opt for time over surgery and Neymar spent four months out of action.
Once he had fully recovered, the Brazil forward suffered a serious ankle sprain that ruled out of the Copa América, which is where the consultants hired by Barcelona have placed their suspicions. The experts consider that an ankle sprain is extremely unlikely in any eventuality to be serious enough to rule a player out for a month and a half and suspect instead that Neymar in fact broke the same troublesome bone in his toe for a third time.
Barcelona concerned over Neymar injury problems
These reports have sounded the alarm bells at Barcelona, who are reportedly interested in bringing their former player back to Camp Nou to link up with Leo Messi, Luis Suárez and Antoine Griezmann in what would be arguably the most exciting line assembled in the history of football, but the nature of the reports they have received may put a stop to any move for Neymar.
The experts consulted believe that Neymar may have pseudoarthrosis, or nonunion, in the affected toe, which means that the wound has not healed properly and that the only option would be for the player to undergo surgery to perform a bone graft.
While these opinions are non-official and a full medical examination would be required to confirm them, the feeling at Camp Nou is that given the massive cost of the operation to bring Neymar back from PSG coupled with the possibility of his injury being chronic is that shelving the whole idea may the most prudent course of action at this stage.