Roma legend De Rossi close to Boca Juniors move
Reports in both Italy and Argentina suggest that the 35-year-old will move to the Superliga Argentina Buenos Aires outfit for just one season.
Many felt that when former AS Roma captain Daniele De Rossi called time on his Roma career, that the next chapter in his journey as a player may be media related or a move into management or even a spell in MLS with the rumour of the player anxious to finish his playing days in Argentina never given much credence.
It now appears that the persistence of Boca Juniors sporting director Nicolas Burdisso in pursuing the 35-year-old may yearn dividends with both Argentine and Italian media reporting that a move for the remainder of the season for De Rossi is on the cards.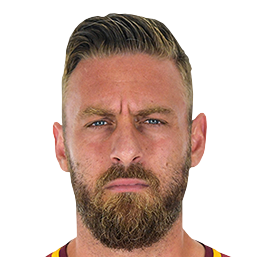 The Argentine side are set to offer the Italian player 500,000 euro for a contract that would run through to March 2020 and Argentine daily Olé suggest the deal could be concluded as early as next weekend.