Real Madrid: AC Milan enquire about Luka Modric
AC Milan have reportedly asked agent Vlado Lemic about the Real Madrid midfielder's availability, but for now the operation looks financially unviable.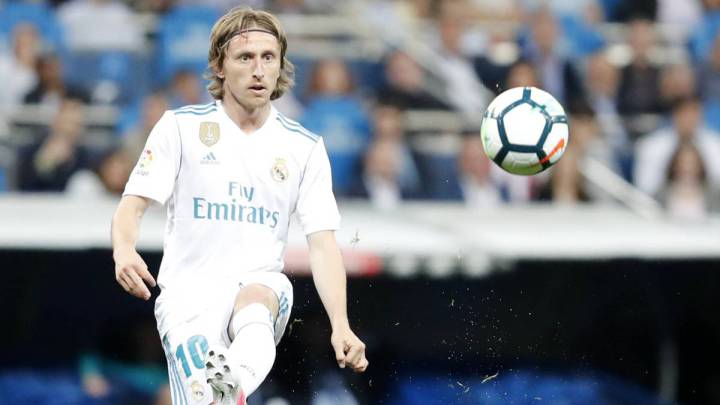 After being heavily linked with a move to Inter Milan last year, Luka Modric finds himself back in the headlines in Italy.
Sky Sports Italia has reported that during a meeting with agent Vlado Lemic regarding several of his Croatian clients (amongst them Liverpool's Dejan Lovren), AC Milan representatives enquired about the situation of the Real Madrid midfielder.
The Balón d'Or winner would be a dream signing for the Rossoneri were he available at the right price. But the 33-year-old will likely remain a dream, as Madrid are very happy with the Croatian international and have no intentions of selling him.
Modric unviable option for AC Milan
Sources close to the Milan board also defined the operation as unviable. The Italian club was recently banned from next season's Europa League over Financial Fair Play breaches and is subsequently looking to balance the books. And taking on a player who is almost 34 years old and with a salary of 12 million euros would be deemed too big a risk, despite his undeniable quality.
Save any surprises or a huge discount from Madrid, Milan will not look to open negotiations with Real Madrid, making Modric's move to Serie A look highly unlikely.