Real Madrid and Liverpool for newly expanded Club World Cup
The most recent two European champions are the first two clubs lined up to participate in FIFA's first version of the competition to feature 24 sides.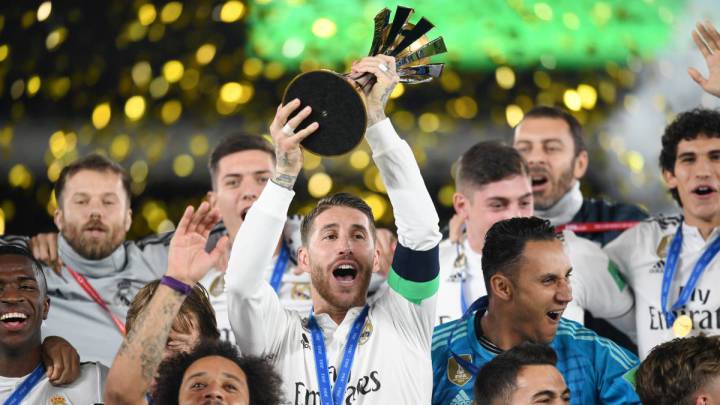 Normally the annual event sees just one representative from each of the FIFA 'families' battle it out to be crowned Club World Cup champions. However, as previously reported, from 2021, world football's governing body is planning on increasing this to include more of UEFA's big boys.
FIFA money-spinner taking shape
With European clubs dominating the mini-tournament played at the end of the calendar year - only once has a non-UEFA member triumphed - FIFA are looking to raise its profile, with 24 clubs playing. The plan is to have three groups of eight teams, and the 18-day showpiece will be moved to June.

Reports have said that the 'inaugural' reformatting will be held in China in 2021, with potentially eight of the sides from Europe, including the previous four winnners of the Champions League. This rule means that the 2017/18 and the 2018/19 winnners, Los Blancos and The Reds respectively, are both already lined up. Another apparent rule is that there will be no more than two clubs from any one country, potentially based on federation coefficients, or Europa League winners. Clearly, as Madrid showed to unprecedented effect, one club could dominate the cups over the four-year period, hence why rankings would be required.
Clearly much work is still required to get this money-spinner signed, sealed and delivered. And how clubs, players and fans view the idea of the competition will be interesting.