Vinicius: from fatherly boost to making them "forget Mbappé"
With his first year at Real Madrid complete, we reflect on a couple of anecdotes that have escaped a lot of attention during his time there.
During the first 365 days of Vinicius Jr at Real Madrid there have been a number of anecdotes to tell, but not all have come out. The Brazilian arrived in Spain on 14 July 2018, accompanied by his father, uncle and two close friends. But hours before touch down, the player boarded a plane in Rio de Janeiro, where his father, also called Vinicius, passed on some words of encouragement that were very important to the number '28'.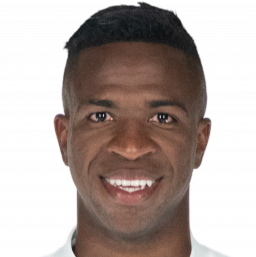 Vinicius senior to junior
It all started on his 18th birthday when the player's father surprised his son with an emotional video where he repeated the phrase: "My son, it's now time to shine." Just a few simple words that were said with tears in his eyes, and that had such an impact on young Vinicius.
The Brazilian star heard this phrase again days later and they were imprinted on his mind. More than 14 years playing football had given him an opportunity like this, and Vinicius' emotion is clear to see when he reflects on his father's message.
'Vinicius will make them forget Mbappé'
Another interesting story came on the day of his big presentation. Vinicius was being unveiled as Los Blancos' new gem, ready to light up the footballing world over the coming seasons, and in the presence of compatriot Ronaldo Nazario. There were 15,000 fans in the Bernabéu to welcome the teenager, however, a chant began from some of them: "We want Mbappé," as insatiable demands to improve the squad continued.
A member of Real Madrid's board of directors was surprised to hear this song at that particular time and commented to a group of nearby journalists: "when they see Vinicius play, they will forget about Mbappé".