Real Madrid: Pogba arrival dependent on Bale exit
Manchester United midfielder Paul Pogba is Real Madrid's number-one target to strengthen Zinedine Zidane's midfield options.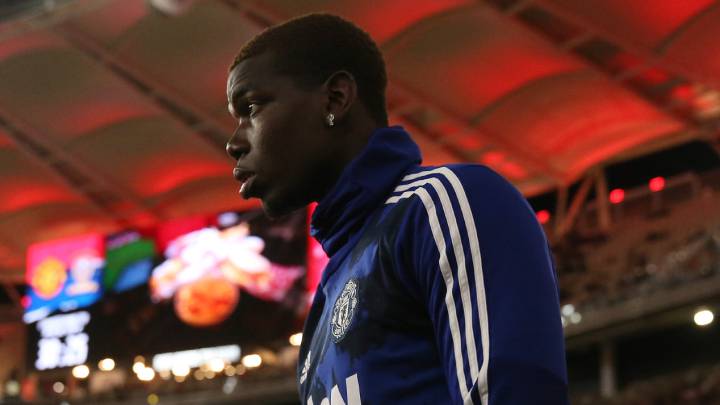 Gareth Bale's anticipated Real Madrid exit has a major role to play in the LaLiga giants' attempts to buy Paul Pogba.
The Welshman's market value sits somewhere between 50 and 60 million euros, while another seeming cert to leave the Bernabéu, James Rodríguez, is worth about 50m. By selling the pair, therefore, Madrid could easily bank around 100m.
Madrid's immediate priority is to complete their clear-out of unwanted squad members. Once they have raised the funds they need from this round of sales, they'll make their move to sign Pogba from Manchester United. The 26-year-old is expected to command a fee well over the 100m-euro mark; indeed, the latest reports suggest that United will go into transfer talks seeking as much as 200m.
Madrid, though, are aiming to spend a maximum of 150m on the midfielder - an amount which, if negotiations over the player departures to come prove successful, they should be able to pay without difficulty.
Pogba would 'inherit' Bale's Real Madrid salary
Offloading Bale is also a key factor in Madrid's ability to foot Pogba's salary. The forward earns 14.5m euros net per year in Spain, a wage that is earmarked to be 'inherited' by the Frenchman, who currently pockets 12m after tax at United.
Mayoral, Vázquez and Mariano also due to boost transfer kitty
Although the Premier League transfer window shuts on 8 August, both Madrid and Pogba's camp feel Los Blancos' pursuit of the player may go on until the end of that month. In LaLiga, the window closes on 2 September. Between now and then, there is plenty of time for the club to ship out those players deemed surplus to requirements by head coach Zinedine Zidane.
In addition to Bale and James, Borja Mayoral, Lucas Vázquez and Mariano Díaz are in line to depart, with the trio expected to bring in a further 60m - a haul that would be significantly boosted were attractive offers to come in for Isco or Marco Asensio.
Madrid's plan is to add around 150m euros to their coffers before going after Pogba. What's more, the 13-time European champions' need to avoid 'financial fair play' breaches makes the player sales ahead all the more vital to their efforts to purchase the World Cup winner.