Bale: Real Madrid at pains to avoid Welshman leaving on free
With Chinese clubs forced to pay a 100% tax rate on major transfer fees, Los Blancos are exploring "alternative avenues" towards a deal.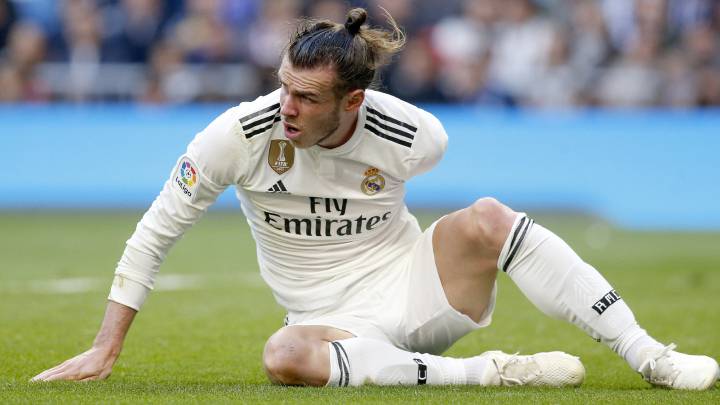 Gareth Bale wants to leave Real Madrid on a free to maximise his earning power, his Chinese suitors would rather not pay a fee so as to avoid the Asian nation's 100% tax rate on transfer outlays, and Madrid are unwilling to settle for simply getting the player's 17-million-euro annual salary off the Bernabéu wage bill.
That's where Bale's proposed switch to the Chinese Super League is currently at.
Real Madrid after transfer fee to boost summer kitty
As the Welshman's agent, Jonathan Barnett, works to broker the move in China, Madrid are being kept abreast of developments in Washington - and are determined to bank some sort of sum for the forward. Although they consider their investment in the 30-year-old to have been recouped in his time in Spain, they are also acutely aware of the need to raise funds as they aim to strengthen their midfield options.
Madrid are therefore eager to find a way for Bale's prospective new employers in the CSL - Jiangsu Suning now appear to be leading the race for his signature - to be hit as little as possible by China's prohibitive levy on transfers, which forces teams to pay the same again in tax on any fee over 5.7m euros. Were a price of 50m euros to be agreed for Bale, for example, the Chinese government would be due a further 50m from the buying club.
Time is running out - and that works in Bale's favour
In the face of this rule, which was put in place in a bid to rein in the runaway spending of China's football clubs in recent years, Real Madrid sources say that the LaLiga club are seeking "alternative avenues" towards reaching an agreement over Bale's transfer to the CSL, with an arrangement that leans heavily on incentivised add-ons thought to be a potential way forward.
However, any deal that sidesteps the legislation that China's clubs are bound to promises to be highly complex, and with the Chinese transfer window closing on 31 July, time is of the essence - a situation which, as Bale looks to offset his reluctance to go to the CSL by securing a money-spinning free transfer, is to his advantage.