Chivas de Guadalajara vs Atlético Madrid - ICC 2019: how and where to watch, times, TV, online
All the information you need on how to watch the 2019 pre-season friendly game between Chivas and Atletico Madrid on Tuesday July 23rd.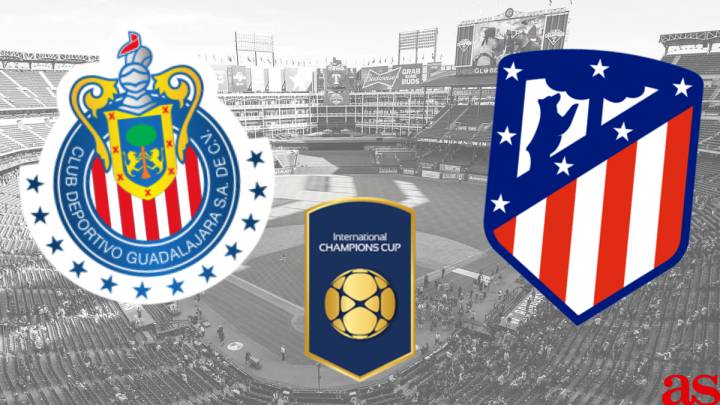 What time does the Chivas v Atlético game start?
The 2019 International Champions Cup pre-season clash between Mexican giants CD Guadalajara (Chivas) and Atlético Madrid will be played at Globe Life Park, Arlington (Texas) on Tuesday, 23 July 2019, with kick-off at 20:00 local time (03:00 CEST on the Wednseday) .
You can find out here what time the Chivas v Atleti game starts wherever you are in the world.
How can watch the Chivas v Atlético ICC 2019 friendly match?
No matter where you are in the world, you can check what channels will show Chivas v Atleti here.
In the US: ESPN & ESPN Deportes
In the UK: Premier Player & Premier Sports 2
Is the Chivas vs Atleti game online?
The Arlington pre-season clash is available in many nations through the rights holders' online platform. Your best bet is to check who is showing the game in your country, and if they have an online service or iOS/Android app to watch it on.
US viewers can access the game via the ESPN online services and fans in the UK can see Atleti's first game stateside via OTT platform Premier Sports.