Real Madrid: Bale's life in Spain during his six years at the club
Gareth Bale is expected to leave Madrid this summer, and we look back over what life has been like for him away from the field of play.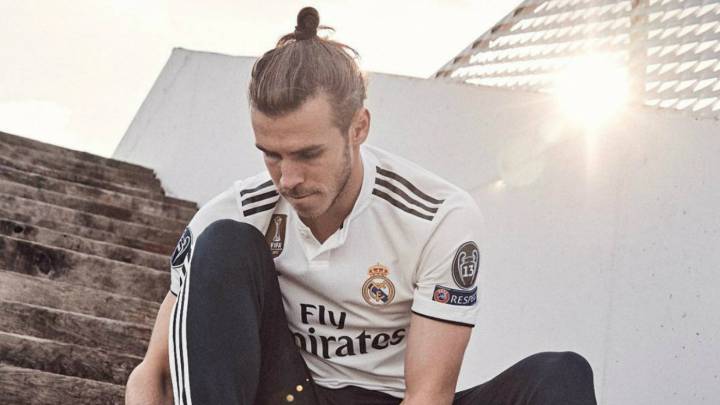 Gareth Bale is expected to leave Real Madrid this summer, six years after arriving in Spain in a deal that made him the most expensive player in the world at the time.
Rather than focusing on his on-field achievements, we take a look back over what life in Madrid has been like off the pitch for the Wales international.
Emma Rhys-Jones
Very little is known about Bale's wife, Emma Rhys-Jones, who has always kept a very low profile. Indeed, such appears to be her desire to remain out of the public eye that we have been unable to find any social-media accounts belonging to her.
The couple are believed to have been an item since they were as young as 11, when they were at Cardiff's Whitchurch High School together. After leaving school, Rhys-Jones is thought to have begun working as a hairdresser, as Bale started to make a name for himself in the football world.
On 1 September 2013, Real Madrid and Tottenham Hotspur announced that they had reached an agreement over the transfer of Bale to the Santiago Bernabéu - a move which, it would later be revealed, cost Los Blancos a total of 101 million euros.
Bale's home in Madrid
Bale and Rhys-Jones moved into a 1,500-square-metre luxury residence in Madrid's upmarket La Finca area, initially renting the mansion at a cost of 12,000 euros per month, before buying it for a reported 7 million euros. The property was previously home to former Real Madrid player Kaká.
Bale is hugely passionate about golf, so much so that he has built his own mini course at his mansion back in his native Wales. In Spain, the forward (nicknamed 'The Golfer' by his Madrid team-mates) has been spotted enjoying rounds at courses such as the exclusive Real Club de Valderrama in San Roque, Andalusia.
Intimate wedding
Bale turned 30 on 16 July, celebrating what looks like being his last birthday as a Real Madrid player - and, as ever, he was surrounded by those closest to him.
Family is a key part of life for a player who considers himself a home-loving person. In their time in Madrid, Bale and Rhys-Jones have had to come through difficult moments together, such as the suicide of Emma's sister's boyfriend last year, and her father being sentenced to six years for fraud in the United States in 2016.
The pair have remained closely united throughout, and in June last year tied the knot on the Spanish island of Mallorca, in an intimate, 60-guest wedding attended only by family and close friends.
Together with their three children - Alba Violet (born in October 2012), Nava Valentina (March 2016) and Axel Charles (May this year) - Bale and Rhys-Jones now look likely to be moving on from the Spanish capital.