ATLÉTICO MADRID
Llorente won't miss Madrid derby despite silly red card
The central midfielder was sent off against Chivas but won't miss his first chance to play against his former side in the United States on Friday.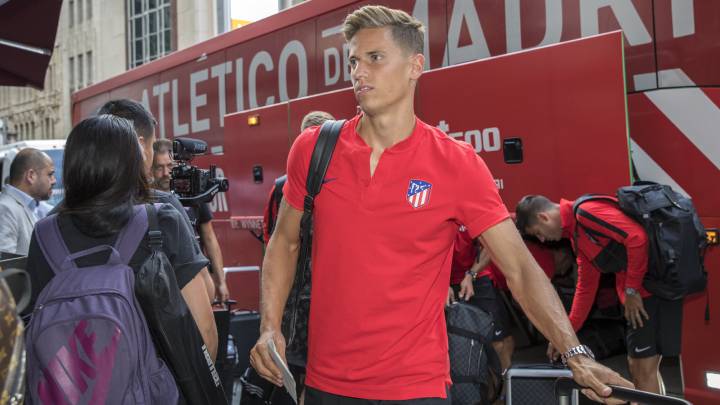 Marcos Llorente went through his first real setback with Atlético Madrid in just his second game when he was sent off against Chivas at Globe Life Park. The central midfielder pulled down Alexis Vega after a terrible first touch in the 24th minute of the game on Tuesday night.
14

The mistake was incredibly naive and Llorente knew it as he left the field throwing his hands in the air. He was calmed down by Oblak but he will need to wipe those errors from his game if he wants to continue as Simeone's defensive midfielder.
Llorente won't miss Madrid derby
The blow dealt by the red card has been softened, however, and he won't miss the first ever Madrid derbi played overseas when Real Madrid and Atlético clash on Friday night after his summer move from the Bernabéu.
Atlético were not confident that he would be available for the game as Simeone's plans to see what his new look side are made of against LaLiga rivals looked to be scuppered before the game even starts.
Sven Ulrich, who was sent off against Real Madrid for pulling down Rodrygo, played against AC Milan just days after and that precedent means Llorente too should be available for the game.