REAL MADRID
Pogba's brother looking for a new club...close to Madrid
AS understand that Mathías Pogba, the brother of Manchester United's Paul, is looking for a new club and wants to sign with a Spanish side preferably close to Madrid.
As Real Madrid remain linked to Paul Pogba and determined to sign him and the player continues to dream of a move away from Manchester United, his family are thinking about their future too as they try to make sure it's as close to Madrid and their brother as possible should he make the move.
AS understand that Mathías Pogba, his oldest brother, has decided to return to Spain and wants to play for a team close to Madrid.
Mathías, who played as a striker, is considering an offer from CD Manchego Ciudad Real in Spain's third division.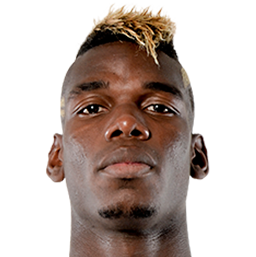 Big news for Ciudad Real if Pogba signs
Carlos Gutiérrez, the club's director, told AS: "It's an interesting option from a sporting point of view and for Ciudad Real, it would be important from a social and economic standpoint to have a player named Pogba in our team."
"We are waiting on the 'ok' from him," explained Gutiérrez. 
The plan is for Mathías to return to Spain where the Pogba's other brother, Florentin, spent some of his best years with Celta B. He played last season with Tours in France's third division.