Alberto Soro to join Real Madrid on five-year deal
The 20-year-old attacking midfielder is in the Spanish capital and will undergo a routine medical before putting pen to paper on a five-year contract.
Real Zaragoza have announced that an agreement is in place for midfielder Alberto Soro to join Real Madrid, with the 20-year-old in the Spanish capital today to undergo his routine medical check-up before penning the deal. Madrid are yet to confirm the transfer. 
Zaragoza will receive 2.5 million euros (plus add-ons) for his services and the player will sign a five-year contract with Madrid but will remain on loan at La Romareda for the 2019-20 season as "Los Maños" attempt to secure a return to Spain's top flight after languishing in Segunda for six seasons.
Negotiations to secure Soro's services have been ongoing for the past two months but the player's high wage demands and desire to remain on loan with Real Zaragoza were initial stumbling blocks.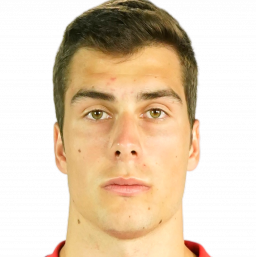 The income for the promising young talent is much needed by Zaragoza who are still paying back a long running debt to Spain's tax authorities, with the Soro bid being the only offer to arrive at the offices of the Aragón-based side all summer.