Fans give Kubo the nod over Rodrygo as Asensio replacement
AS English asked fans to offer their view on selecting Kubo or Rodrygo as a possible replacement for the injured Asensio with the Japanese player being the preferred option.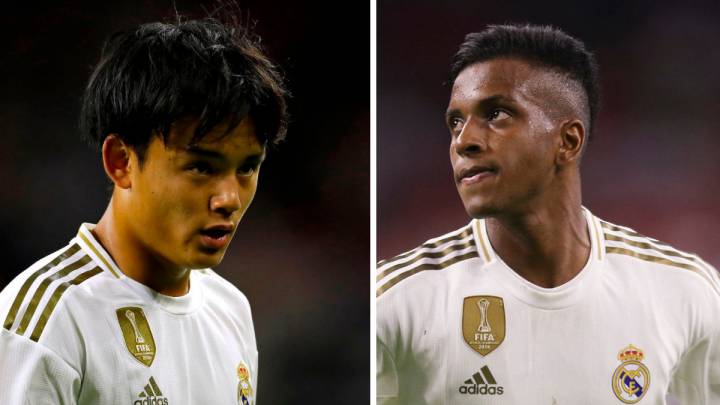 Real Madrid suffered a major setback to their 2019-20 season planning when Marco Asesnio sustained serious cruciate ligament damage which is expected to rule the player out action for the forthcoming season. The incident happened as Madrid faced Premier League side Arsenal in their second game in the US as part of the 2019 International Champions Cup with the unfortunate injury occurring in the 64th minute of the match with the player (in clear distress) having to be stretchered from the pitch.
Dilema
Asensio's setback presents a headache for French coach Zinedine Zidane but fortunately for the French manager, two ready made replacements are at hand in the shape of new summer acquisitions: Japanese teenager Takefusa Kubo and Brazilian winger Rodrygo Goes. Both players were initially earmarked to play for 2B side Real Madrid Castilla (in Spain's third tier).
LaLiga clubs are allocated three non EU player places in their first team squads with that of Real Madrid being taken by Valverde, Militao and Vinicius. It's anticipated that Valverde is to be granted an EU passport in the not too distant future which will then free up a non-EU space in the first team squad with this place earmarked for either Rodrygo or Kubo with the unlucky player having to remain with Castilla in 2B.
We asked AS.English Twitter users for their view on who should replace Asensio in the first team squad based on pre-season evidence. Despite the margin being close, 54% opted for the former Tokyo FC player with 46% of the votes cast allocated to the Brazilian winger.

Zizou...the fans have spoken....