Real Madrid: James to stay at LaLiga giants, says report
The journalist Josep Pedrerol has reported that James Rodríguez is to be included in Real Madrid's first-team squad for the 2019/20 season.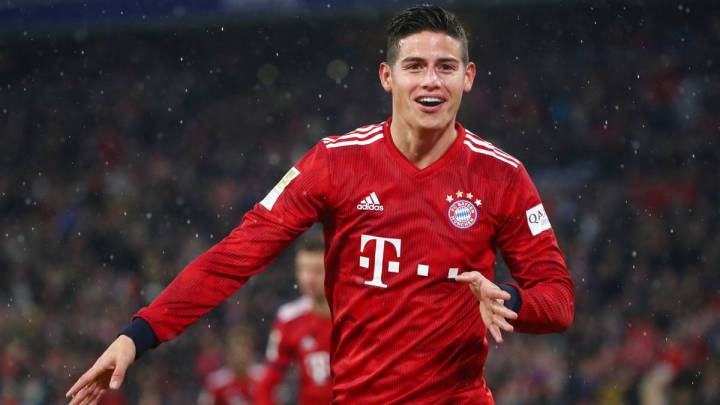 Attacking midfielder James Rodríguez is to remain at Real Madrid beyond the summer, it was reported on Friday night.
According to the journalist Josep Pedrerol, who is the presenter of Spanish football television show 'El Chiringuito', Los Blancos have opted against offloading the Colombian, and are to include him in their first-team squad next season.
James has seemed a cert to leave Real Madrid
Throughout the close season, James has appeared all but certain to be sold.
After spending the last two years on loan at Bayern Munich, he had asked the Bundesliga giants not to exercise their 42m-euro purchase option on him and, having returned to the Spanish capital, was expected to finalise a move to a new club, with Napoli and Atlético Madrid both strongly linked with the 28-year-old.
Asensio injury could be factor in apparent U-turn
However, potentially as a result of the long-term injury suffered by Marco Asensio, it now seems that James' Real Madrid future may have taken an about-turn.