Pogba: Real Madrid chiefs can't deny Zidane his wish now
Following Real Madrid's poor initial pre-season results, the board are now nigh-on duty-bound to buy the one man Zinedine Zidane has expressly asked for.
Given the poor pre-season period that Real Madrid are enduring - so far they have mustered a draw and two defeats, the second of which was a humiliating, 7-3 thrashing by city rivals Atlético Madrid - it is now going to be particularly tough for the LaLiga club's fans to stomach if head coach Zinedine Zidane is not given the one signing he has expressly asked for: Paul Pogba.
The midfield of Casemiro (27), Toni Kroos (29) and Luka Modric (33) has been instrumental in Madrid's many trophy successes in recent years, but there can be little doubt that Los Blancos need to inject fresh blood into Zidane's engine-room options. What's more, in the wake of Dani Ceballos and Marcos Llorente's departures, Madrid now only have Federico Valverde and Isco in reserve.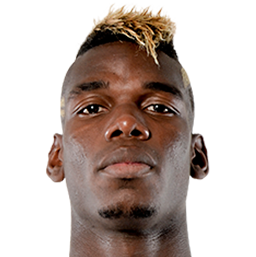 Manchester United preparing for life after Pogba
On Friday, Corriere dello Sport reported that Pogba's current club, Manchester United, are close to signing midfielder Bruno Fernandes in a 70-million-euro deal, with the Portuguese set to undergo a medical in the coming days. Meanwhile, United are also thought to have an agreement in place to take Lazio's Sergej Milinkovic-Savic to Old Trafford for a fee of 75 million euros.
Fernandes and Milinkovic-Savic appear to be the two men being lined up by United as they prepare to replace Pogba, who has told the Red Devils that he wants to go to the Bernabéu. However, the most difficult part is still to come for Madrid: prising the Frenchman from the Premier League club for a good price.
Real Madrid unlikely to get Pogba for less than 150m
United want to start negotiations at 200 million euros, meaning that Real Madrid are unlikely to get Pogba for anything below 150 million. The 26-year-old is expected to 'inherit' the 14.5-million-euro after-tax salary that the seemingly outgoing Gareth Bale currently earns in the Spanish capital.
Madrid's plan is to push for Pogba in the opening days of August, with the 8th shaping up as their deadline to secure his signature, for two reasons. Firstly, the Premier League transfer window shuts that day, so United will be unable to bring in a replacement after then; secondly, the English top flight kicks off on the 9th, leaving the wantaway Pogba in an awkward situation if he is still at the club at that point.