REAL SOCIEDAD
Manchester City willing to pay Oyarzabal's release clause
Pep Guardiola has picked Mikel Oyarzabal as a Leroy Sané replacement as he remains linked to Bayern Munich but la Real will fight to the end to keep their star man.
Alarm bells are ringing at Real Sociedad. Their talisman, and a player who came through the club's academy, could be on his way out of the Anoeta with Manchester City ready to pay his release clause. The 22-year-old shone during Spain's under-21 success this summer and could be Leroy Sané's replacement at the Etihad. The German looks set to move to Bayern with bosses at the Bundesliga club talking up the player in recent weeks.
If the move gets done, it will come as a massive blow to Real Sociedad, who are gearing up for a massive year after a busy summer of transfer activity bringing in Aleksander Isak, Martin Odegaard and Portu from Girona. Aside from the footballing side of things, Oyarzabal represents everything good about the club and took over from Xabi Prieto as the heart of the club and what they are about when the latter retired last year.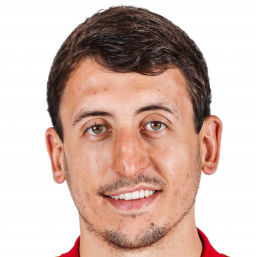 City move would improve Oyarzabal's salary
At the moment, nothing is done, but there has been movement. Manchester City have contacted the player's representatives to let them know of their intentions to activate his release clause. His wages would improve significantly despite his most recent renewal at la Real, which tied him to the club until 2024. 
With the offer on the table, it will come down to whether Oyarzabal likes the offer or not. If he does, City will be willing to pay the €75 million of his release clause and Real Sociedad are concerned that City will push for the move to replace Sané.
For now, Oyarzabal's agents have spoken to the club and transmitted calm over the possibility that he leaves and the club want to resolve the situation with their star player staying where he is. Much like they did when Athletic Bilbao came knocking and were willing to pay his release clause, which was much lower then than it is now. They will fight until the end to ensure Oyarzabal remains at the club.