Real Madrid: Zidane has sealed Mariano's fate
With no place in the plans of either Zidane or the club, Mariano has resigned himself to the fact that he has no future at Real Madrid.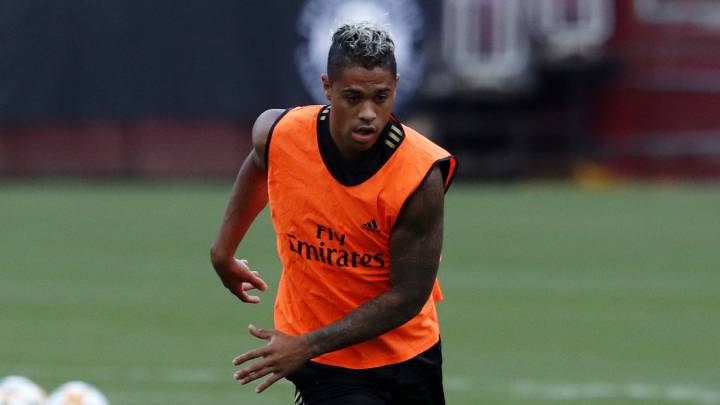 Zinedine Zidane needn't have had to waste his breath with Mariano, who, through the manager's actions alone, will have already assimilated that he must find a new club.
The French coach has made his feelings quite clear during the pre-season regarding where Mariano stands with him. The Spanish-Dominican centre forward did not feature in any of the games against Bayern Munich, Arsenal or Atlético Madrid – neither as a starter nor even as one of the 31 substitutes that Zidane made over the three International Champions Cup games.
Translating those actions into words: that was Zizou's resounding way of saying: "You have no place with me here."
Asked at the press conference after the second game against Arsenal, Zidane was not so blunt, although his statements, prudent and politically correct, did not give Mariano any hope of better horizons ahead.
"I have no plans for him. We train, he hasn't played ... We'll see the next day." That next day was Saturday, in the derby against Atlético, where Mariano, after playing zero minutes, would have begun to resign himself to the fact that he has no future at Madrid under Zidane.
Mariano on his way to Madrid exit door
Aside from the injured Brahim Díaz, Mariano was the only outfield player not to feature in the pre-season US tour. Even the kids from Real Madrid Castilla, De la Fuente, Javi Hernández, Seoane and Fildalgo, had greater prominence.
Even Gareth Bale, who had asked not to play just days before against Bayern, was afforded a run-out by Zidane against Arsenal and Real Madrid.
With the arrival of Luka Jovic, Mariano has fallen to the position of fourth-choice striker in the Madrid squad and is now on his way to the exit door.