The whole Bale affair has been poorly handled by Real Madrid
It all began with a supposed offer from China, filtered to the media. Real Madrid have 10 days before the Premier League transfer window closes and Bale wants to stay.
The offer of a three-year deal which supposedly came in from China was filtered to the media by Gareth Bale's managment team and designed to send out a clear message - that is easy to find a club willing to take the player at zero cost, the only requirement would be to entice the player with the promise of a generous pay packet. Bale has not travelled with the Real Madrid squad to Munich for today's Audi Cup meeting with his old club, Tottenham. According to The Daily Mail, because he is suffering from depression. When contacted by AS yesterday, Bale's agent Jonathan Barnett offered no updates on the player's situation - whether he is suffering stress, whether the China deal is still on... "Sorry, no comment" was his reply. You get the feeling it's the next part of the strategy. If push comes to shove and Bale finds himself with no option but to leave, he would prefer to return to the Premier League. In England, the transfer window closes on 8 August at 5pm. So that would leave Bale 10 days to find a new club...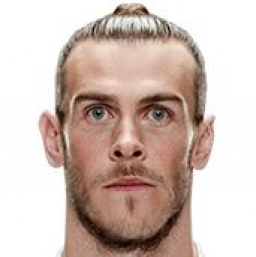 How realistic would it be for Bale to move to China considering his commitments with the national team? He is Wales captain and the team still has a chance of qualifying for next summer's Euros (Wales are fourth in their group with five games left to play) - surely those qualifiers will be a priority for Bale between now and November. And apart from the inconvenience of travelling long distance every time he is called for international duty, few players who have moved to the Chinese Super League remain active with their national teams (Yannick Carrasco is one exception). In most cases, European players tend to move to other leagues such as Qatar, the United States and more recently, China when their international careers are over - Bale is 30, in the peak of career, national team captain and the all-time top goal scorer. He'll be hoping to lead the team to Euro 2020 and 2022 World Cup Qatar.
Gareth Bale is happy in Madrid
Aside from all of the ifs and buts, what is known is that Bale wants to stay at Real Madrid. His family are happy and settled in Spain and the last thing they want is any last minute upheaval. The player has a quiet social life in Madrid, but enjoys visiting the golf courses in Santander and La Moraleja and he is only two hours away from Cardiff where he regularly visits.
It has to be said that the situation is muddled because thw whole affair has been poorly handled by Real Madrid. Bale's market value has dropped as a result of the club's message that Zidane does not want him in the squad. Meanwhile, everyone in the football world knows the huge costs Madrid face keeping a player who doesn't look like he's going to play much next season (Bale earns around 30 million euros a year before tax), and it's only logical that interested clubs would only be willing to take him for a low fee to be able to meet his wages.
Real Madrid had the chance to sell Bale in the summer of 2017. José Mourinho was keen to bring the Welshman to Manchester United ("I will fight for Bale if he doesn't play in the Super Cup", Mou said in July 2017). At that point, the transfer market was inflated and Bale was valued at 150 million euros. Two years on, a Chinese club is attempting to land him on a free. Zidane's clumsy comments ("If he leaves tomorrow, then even better") only made things worse. Now Bale is in a position where he is holding all the cards and will only leave if he is offered the best personal terms possible.