A relaxed Benzema: "Let's not forget this is only pre-season"
The French striker spoke to the media in the mixed zone after the Fenerbahçe game: "The most important game is the LaLiga opener, these games serve to get us ready".
First win: "This was an important win but let's not forget we're still in pre-season. The most important game for us is the LaLiga opener. These games help us prepare and today things worked out well for us but the important thing is to work ahead of the league debut".
Anxious supporters: "I don't speak to the fans. Our job is to work hard and get ready for the season. After losing as we did to Atleti, it's totally normal that we are criticised as to lose by seven goals is not acceptable. We now need to move on"
A possible Pogba move to Madrid: "I can't comment on other players. The current squad is good and we are preparing to get to the right point to be ready for the new season".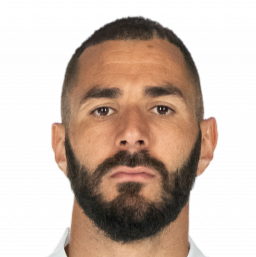 A message for the fans: "We need the fans on our side and will do all we can to win. What happened last year is now behind us".
Feeling withing the squad: "It's good, we're all starting from zero and still have forthcoming friendly games which will enable us to get in better shape".