REAL MADRID
Real Madrid still keeping tabs on Van de Beek
According to De Telegraf, the Donny Van de Beek interest remains alive at Real Madrid and he is seen as a more viable option than Paul Pogba.
Real Madrid are still considering a move for Donny Van de Beek having already made an offer for the Ajax player. They are still keeping tabs on the 22-year-old according to De Telegraaf reporter, Mike Verweij. "The only inconvenience for Ajax is that the transfer window is extended to September 1 and Madrid are putting more and more pressure on Donny Van de Beek," he says.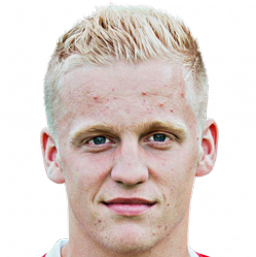 With issues on the Pogba front, Real Madrid are keeping the option open. It's something Marc Overmars, Ajax' sporting director has also alluded to. "Ajax can't keep their biggest starts for too long. If they want to go and win away from here we can't keep them," he said.
One of the reasons why Real Madrid remain interested is his performance in the Champions League last season. On their way to an eventual semi-final, they knocked out Real Madrid in the last 16 before beating Juventus. 
In that game against Real Madrid, Van de Beek played a vital role for Ten Hag's side. He has always been considered a viable option in case the Paul Pogba deal was scuppered. A deal for the young Dutch player would cost somewhere between €50 and €60 million while Pogba would cost €180 million.
It is a transfer that is more alive than it might seem.