Pogba brothers' plan for next season: all three in Spain
While Paul awaits the resolution of his transfer saga, Mathias has already joined CD Manchego and Florentin has told his agent to find him a Spanish club.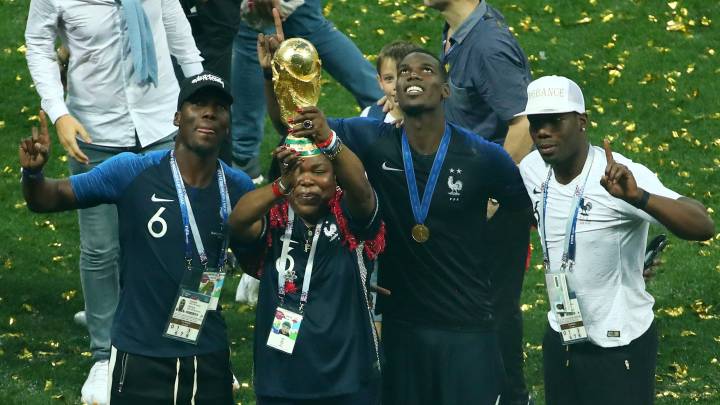 The Paul Pogba saga is entering its final straight, with the outcome now dependent on talks between Real Madrid and Manchester United - and as Pogba waits for his move to Los Blancos to materialise, it is no coincidence that his brother Mathias has just completed a switch to Spanish club CD Manchego, or that Paul's other older sibling, Florentin, has instructed his agent to find him a club in Spain.
Pogba brothers keen to play in same country for first time
The Pogbas' plan is to have all three brothers plying their trade in the same country for the first time in their professional careers.
Florentin has told his current club, Major League Soccer outfit Atlanta United, that he wants to leave, and his agent is working against the clock. The powerful central defender - who is Mathias' twin - has until 7 August to sort out a transfer from MLS. He is seeking to get out of the final year left on his Atlanta contract and move on a free to a side in one of the top two tiers of Spanish league football.
"Flo wants to join his brothers in Spain"
"Flo wants to join his brothers in Spain and we have a week to find him a club in Primera or Segunda," the 28-year-old's agent said. "He's a left-footed centre-back who, given his ability and his track record, is an attractive option."
The Pogbas' aim is to each be located in or near the Spanish capital, where their mother, Yeo, who currently lives in Paris, would also move to, allowing her to avoid constantly having to travel long distances to be with her sons. Yeo, Florentin and Mathias have actually resided in Spain together before, after the twins were scouted by Celta Vigo at the age of 17 in 2007, and spent two years in the club's academy.
When his brothers went to Vigo, Paul was already on the books of Le Havre and, given that a move to Spain would have required the payment of a fee to the French club, the then-15-year-old stayed behind. It was the first time that the siblings' paths had diverged. They have remained close since then, however, and now the tight-knit family is out to come back together in Spain.