REAL MADRID
Van de Beek confirms Real Madrid interest in him
The central midfielder spoke to Dutch media and confirmed that Real Madrid are interested in his services. AS reported previously that he is Plan B if Pogba fails.
Real Madrid's Plan B should Paul Pogba stay at Manchester United has confirmed Real Madrid's interest in him. Donny van de Beek, the 22-year-old Ajax midfielder, spoke to FoxSports and confirmed the reports that Real Madrid were keeping tabs on him.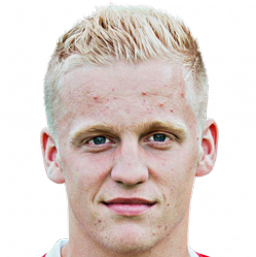 "Yes, Real Madrid are interested in me," he said. "But you go really fast. I can't talk about what there is and isn't. Right now, I want to concentrate on Vitesse."
Van de Beek is an option for Real Madrid is what is becoming an increasingly drawn out Paul Pogba move should stall completely. Madrid will continue to look for solutions to the Pogba situation until the Premier League transfer markets closes but that day is approaching fast (August 8).
Ten Hag, Ajax' manager, also spoke about Real Madrid's interest in his player: "We don't want to lose him but there's little we can do if someone like Real Madrid comes for him."