Ronaldinho, ravaged by crippling debts and unable to leave Brazil
The former Barcelona star owes 2 million euros and has had 57 properties seized by authorities and his Brazilian and Spanish passports revoked.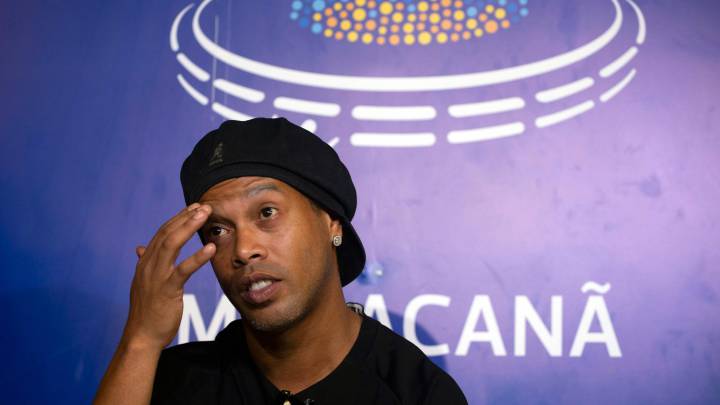 Ronaldinho has struggled to manage his finances well since retiring from football. The Brazilian, who at one point was one of the best-paid footballers on the planet and won practically every honour in the game with Barcelona, has build up huge debts which have spiralled out of control. According to el Folha de São Paulo, 57 properties owned by the former player have been seized by authorities - four of them for a 2.2 million euro fine for breaching environmental regulations. On top of that fine, he has other debts totalling 1.8 million euros. Brazilian authorities have revoked both of Ronaldinho's passports (he owns a Brazilian and Spanish passports) so that he cannot leave the country until his creditors are paid.
Ronaldinho's lawyers have requested that their client's Spanish passport is returned, arguing that its confiscation represents "an unwarrented, abusive attitude" adding they are prepared to take the case up with Spain's government to prove that Brazilian authorities have "acted illegally".