REAL MADRID
Question marks over Pogba's back spasm as he continues to look for exit
Pogba never boarded the plane to Cardiff as he continues to look for a way out of Manchester United as they play AC Milan on Saturday in the Champions Cup.
A new chapter in the Paul Pogba saga. On Friday it was confirmed that the Manchester United midfielder would not fly with his team to Cardiff where they will take on AC Milan in the International Champions Cup. The reason given was that he was injured. The Daily Mail reported on Saturday, however, that he didn't show up for the flight to Wales to the surprise of everyone involved as he tries to force his way out of the club.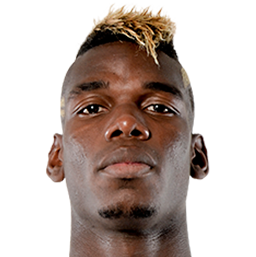 "At the end of the session today, Paul got a back spasm, the same issue he had last week when he missed the session in Norway. But I think he'll be available early next week," Solskjaer told club's official website.
Mino Raiola will be in England this weekend to close a deal with Everton for his client Moise Kean and he will take advantage of the opportunity to meet with Pogba and design a plan to continuing pushing for an exit. Raiola stated previously that Pogba wanted to leave and it seems not much has changed.
Real Madrid have asked Pogba not to cause too much of a fuss because they believe showing a strong hand will turn United away from talks. Pogba has said he is looking for a new challenge but has remained silent throughout the current speculation. It was believed he would pull out of their tour of Australia this summer but eventually showed up in an effort to prevent forcing his hand.