Solskjaer convinced Pogba will stay at Manchester United: "No doubts at all"
After yesterday's penalty shootout win over AC Milan, United's manage explained Paul Pogba's absence from the match in Cardiff.
While Real Madrid are working on the operation to sign Donny van de Beek, Manchester United have closed the door on their star midfielder Paul Pogba moving anywhere this summer. On Saturday, after beating AC Milan on penalties in the International Champions Cup, United manager Ole Gunnar Solskjaer told reporters he is convinced Pogba will remain at Old Trafford: "Yes, no doubts at all".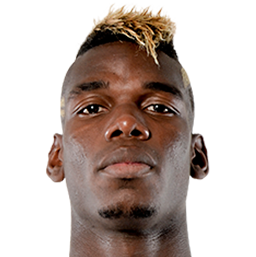 Spasms
Those comments don't sound too encouraging for Zidane, who has earmarked Pogba as a priority signing ahead of the new season. Solskjaer also explained why Pogba was left out of his squad for the Milan game: "I wasn't expecting him. I spoke to him after training and he didn't feel right. And (United Head of Communications) Karen [Shotbolt] was busy talking to the press doing different things! So she takes the blame!". However, some sections of the English press claim that the French midfielder  refused to travel to Wales to show his disdain at the club's attitude towards the interest from Real Madrid. 
Chelsea on the opening day
Solskjaer went on to confirm that he expects the player back training with the squad in the next couple of days. "He'll probably be back early on next week training, yeah. It's not an injury, it's just some pain. He's not injured but I wasn't going to risk anything this weekend. He should be okay for Chelsea".