Juventus prepare new offensive to snatch Pogba from Madrid
Juventus have undertaken another offensive to land Paul Pogba, this time proposing a deal which would include Blaise Matuidi and Mario Mandzukic.
With Real Madrid having failed to make substantial progress in negotiations with Manchester United for Paul Pogba, Juventus see some hope in resurrecting their chances of snatching the Frenchman from the competition at the last minute.
Madrid are keen to sign Pogba on the stern request of coach Zinedine Zidane, but are unwilling to reach United's valuation of 170 million euros. As such, the Madrid board have identified Ajax's Donny van de Beek as an alternative target should they fail to come to an agreement for the French midfielder.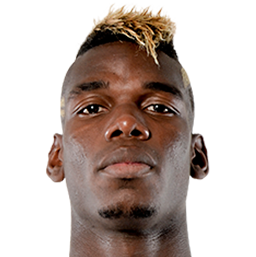 Meanwhile, Juventus have also been locked in talks with United about a possible Paulo Dybala-Romelu Lukaku swap-deal. However, Dybala is apparently not too enthusiastic about joining United, while for the Old Trafford board, the main problem is the player's 12-million-euro salary plus the 15 million euros demanded for agent commission fees.
Juventus propose new swap deal for Pogba

Juventus had previously tried but failed to offload Dybala by offering him plus French midfielder Blaise Matuidi to United in exchange for Pogba. And now reports in Italy claim that Juve have opted to undertake another offensive to land the French World Cup Winner, this time proposing a deal which would include Matuidi and Croatian striker Mario Mandzukic.
The latter would come in to fill the gap left by Romelu Lukaku, who is now expected to join Inter Milan, with Juve's Serie A rivals reportedly prepared to make an unrefusable offer for the Belgian striker.
One of Juventus' main problems is coming up with the financial resources to sign Pogba following their 80-million-euro acquisition of Matthijs De Ligt from Ajax in July. But the club's board hopes to imminently collect 60 million euros from the sales of Moises Kean and Joao Cancelo. And that 60 million plus the proposed swap deal should be sufficient to unlock Pogba's transfer.