Cristiano Ronaldo explains his famous goal celebration
It has become as much a part of brand Ronaldo as CR7, but as the Portuguese told Soccer.com. it all began as a spontaneous moment.
Cristiano Ronaldo's goal celebration is a familiar sight in football with the Portuguese's patented aerial half-turn and outstretched arms routine the bane of many a defender's life.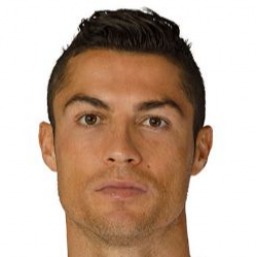 However, far from being a carefully orchestrated part of the CR7 brand – although it has become synonymous with the Portugal captain – Ronaldo insists it was a spontaneous moment during a pre-season friendly some years ago.
"It was when we were playing Chelsea in the USA [a 3-0 win over José Mourinho's side in August 2013] and I really don't know how it came about," Ronaldo said during an interview with YouTube channel Soccer.com. "I scored and it just came out. It was completely natural to be honest. Afterwards, I realized I enjoyed it and started to do it more often. I saw that the fans liked it and that they'd remember it so I carried on doing it," said the Juventus forward.
Ronaldo: "I'd like to have played with Eusébio"
Asked during the same interview if there was one player who would he like to have played with at some stage during his career, Ronaldo elected his compatriot Eusébio, who attended Ronaldo's presentation at the Bernabéu and who enjoyed a close relationship with him until his death in 2014. "He was a great person," Ronaldo said of Benfica's all-time top scorer.