BARCELONA
Arsenal is not an option for Coutinho
Despite recent rumours, Arsenal are not interested in signing Philippe Coutinho and have not made an offer for the Barcelona attacker.
Philippe Coutinho is not an option for Arsenal. Raúl Sanllehí, the decision maker on transfers at the club has not made a move to sign the Barcelona player AS understands. Unai Emery said as much but a report in L'Equipe said a deal was on the cards.

The situation with the Brazilian remains the same with the Premier League transfer window closing on Thursday. Barcelona have not found an appealing enough deal to transfer the player in the Premier League although Manchester United are still making moves.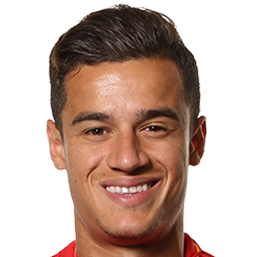 PSG are still an option with the small chance that Neymar moves to Barcelona. Coutinho's good relationship with the player and Leonardo could help with that deal. It has not been easy for Coutinho either.
The €145 million signed trained with Arturo Vidal and goalkeeper Iñaki Peña after Barcelona landed in Miami for the next leg of their summer tour.